I am a monster.
I bought the bike in 2008, with no miles on the odometer. I didn't have my license, but I knew the brand-new 2008 Ninja 250 — in flirtatious "candy plasma blue" — should be mine, and would be mine. I signed a big check and left her at the dealer for a couple of weeks while I made myself a worthy (and licensed) suitor.
That was more than seven years ago, and just a few months later I started this blog. I imaginatively titled it Ninja 250 Blog, and didn't mind that I'd branded myself into a corner. Even after evolving into The Sunday Best, I was sure the blog would always have Mighty.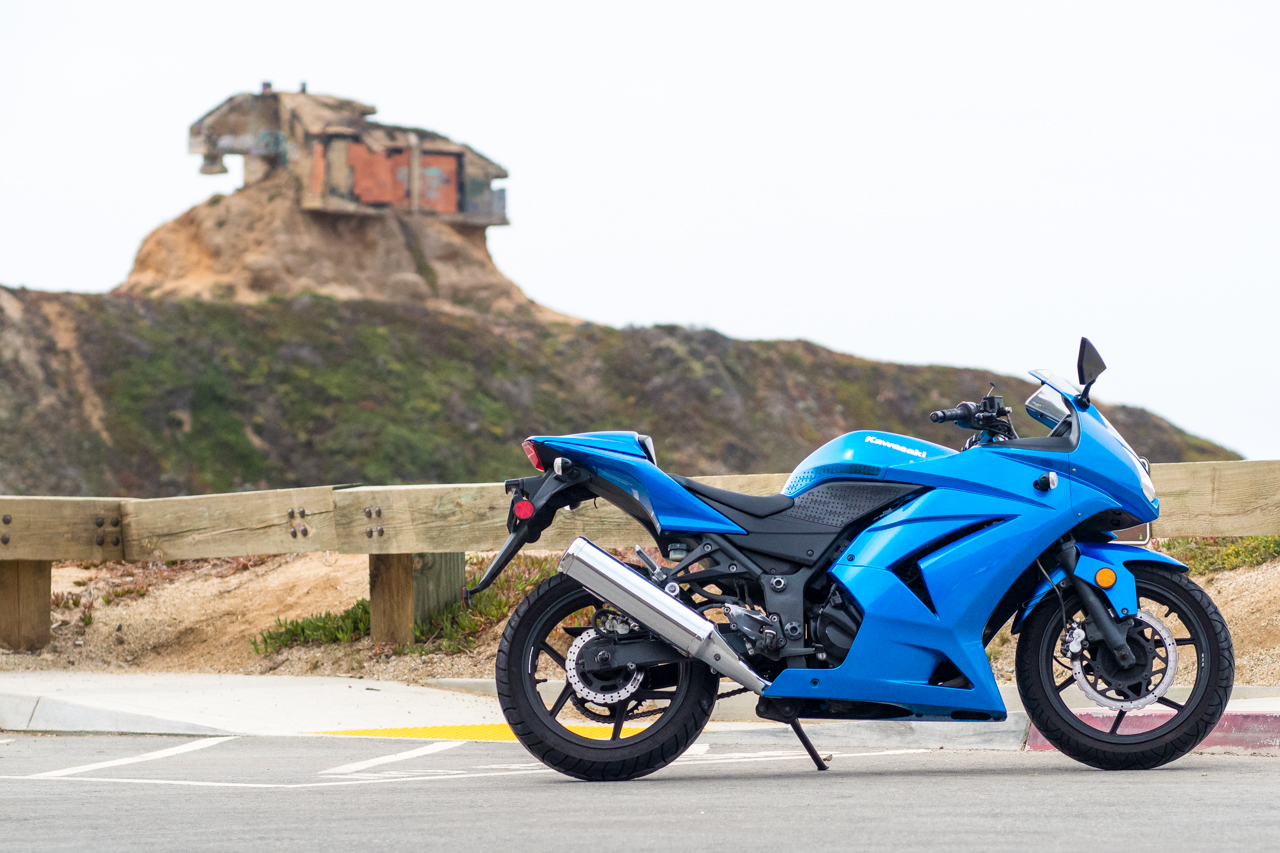 But early this week I sold the bike, with 62,000 miles on the odometer. The idea came in a fit of lust for a new commuter, and the Ninja was a logical casualty. It wasn't until I received the first offer that the sadness of losing Mighty hit me. Oh, right; if I sell the motorcycle, someone else will take her from me.
I followed through, rationally sidestepping the emotional protests in my head. After the bike left with the new owner, I spent some hours reminiscing by flipping pages on this blog.
Even if I don't update The Sunday Best with anywhere near the frequency I should, I cherish it. As I wallowed in the absence of my old friend, these scribbles from the past simultaneously twisted the knife and made me deeply grateful for the experiences we had. Goodbye, Mighty.