Shortly after I bought my then-new Ninja 250, I'd figured out which bike I'd own next. An exotic Triumph, a British triple, seemed suitably lusty, with character that, in 2008, drove motorcycle journalists to superlatives and wheelies.
I consumed magazines when the Street Triple flattered their covers, and the worst I could find to read about the bike is a narrow steering stop, lock to lock. In five years, I never read anything more critical than that. And I've read, hand on heart, roughly one Street Triple-related magazine article per month, every month since the first time I learned of the motorcycle.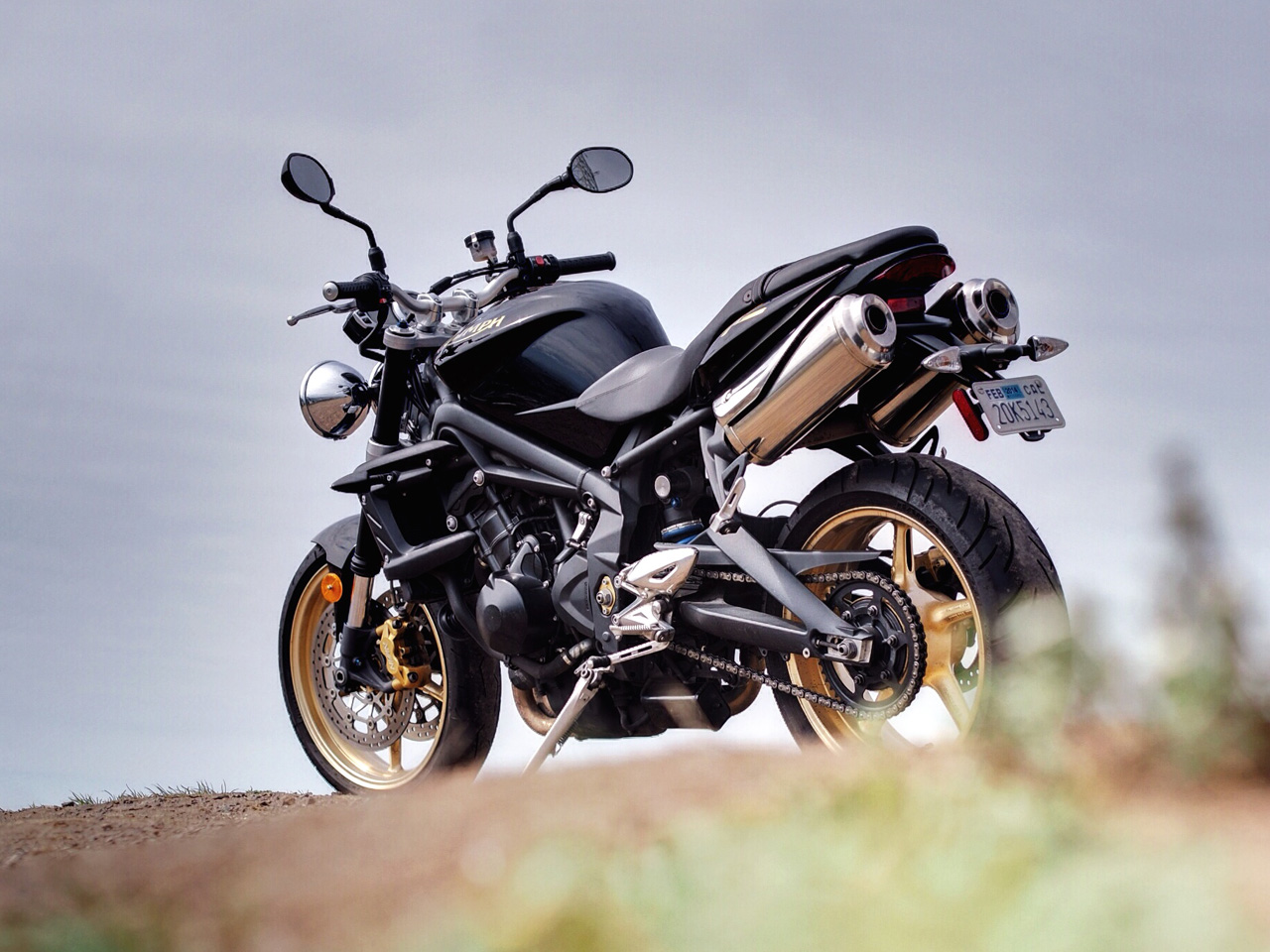 It's now 2013 and the Street Triple still earns exuberant reviews from journalists, not all of which are biased Brits. Core to the experience, say the experts, is an eager three-cylinder motor and lively gearing that shape the fireball character of the bike. The upright seating position is playful (and comfortable) compared to super-serious super sport alternatives. The bike's charming, raw appearance is savored by both enthusiasts and casual passersby, an appeal threading closed the gap between the plastic-clad and the hard-tailed bad.
The Street Triple is motorcycle. It is engine, wheels and handlebars. Playful. Unpretentious, yet elegant in a manner. It makes a wicked noise.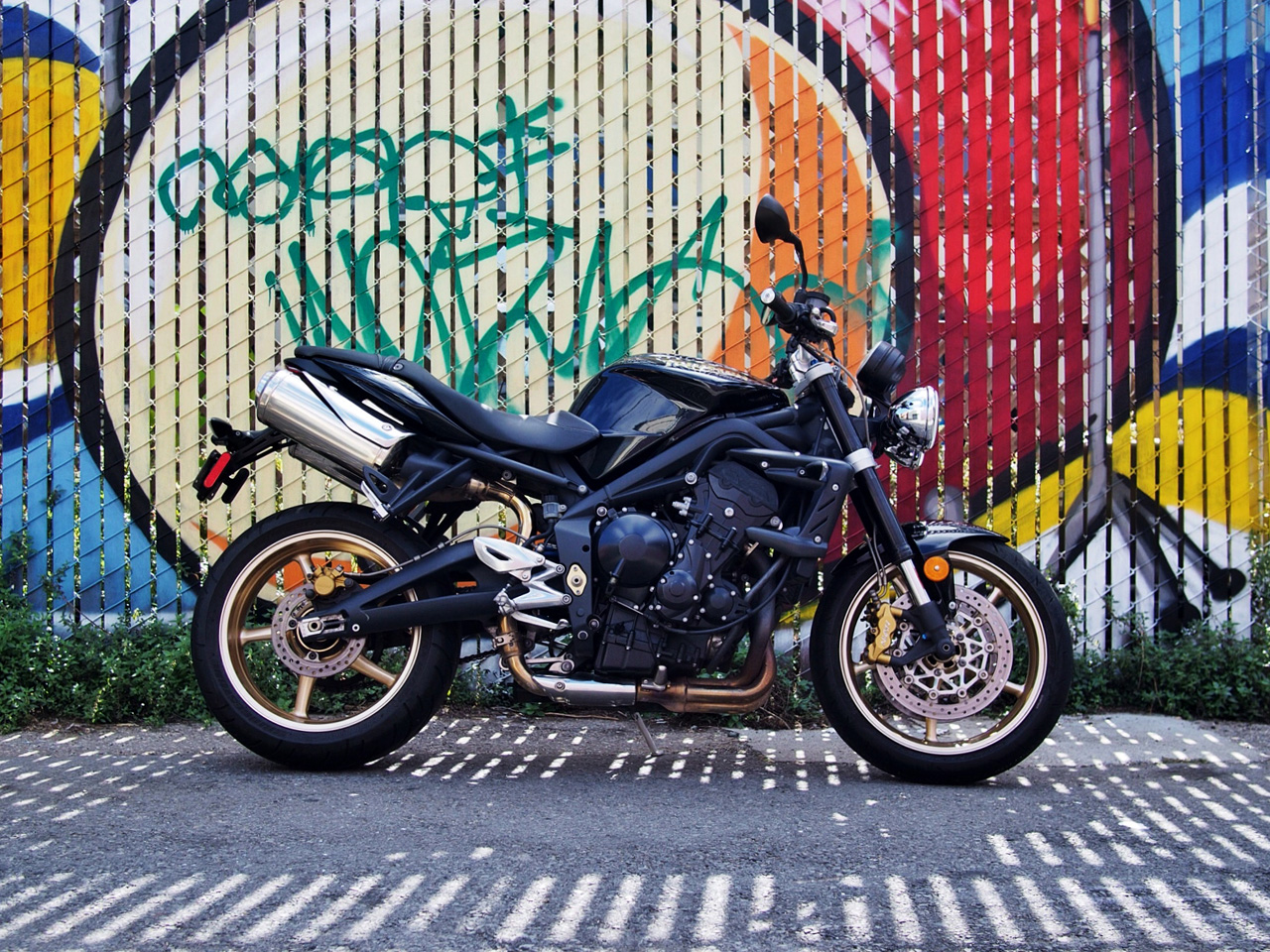 Three days ago, more than five years after I knew I would, I bought a Triumph Street Triple. It was a matter of time, a matter of lust, and almost a matter of sense. Newer models have abandoned the modern-classic look I love, and low-mile, unmodified used examples will become only rarer with time. Buying the bike now, while a stunning 2011 R-model taunted me from Craigslist, was only logical. And my wife told me to.
The motor is lovely, willing, and about three times more hearty than my 250's parallel twin. The bike wails an intoxicating swell of revs through trembling stainless lips. The steering lock is indeed shit. So far, that's the worst I can say of the bike, and in another five years it's likely still.